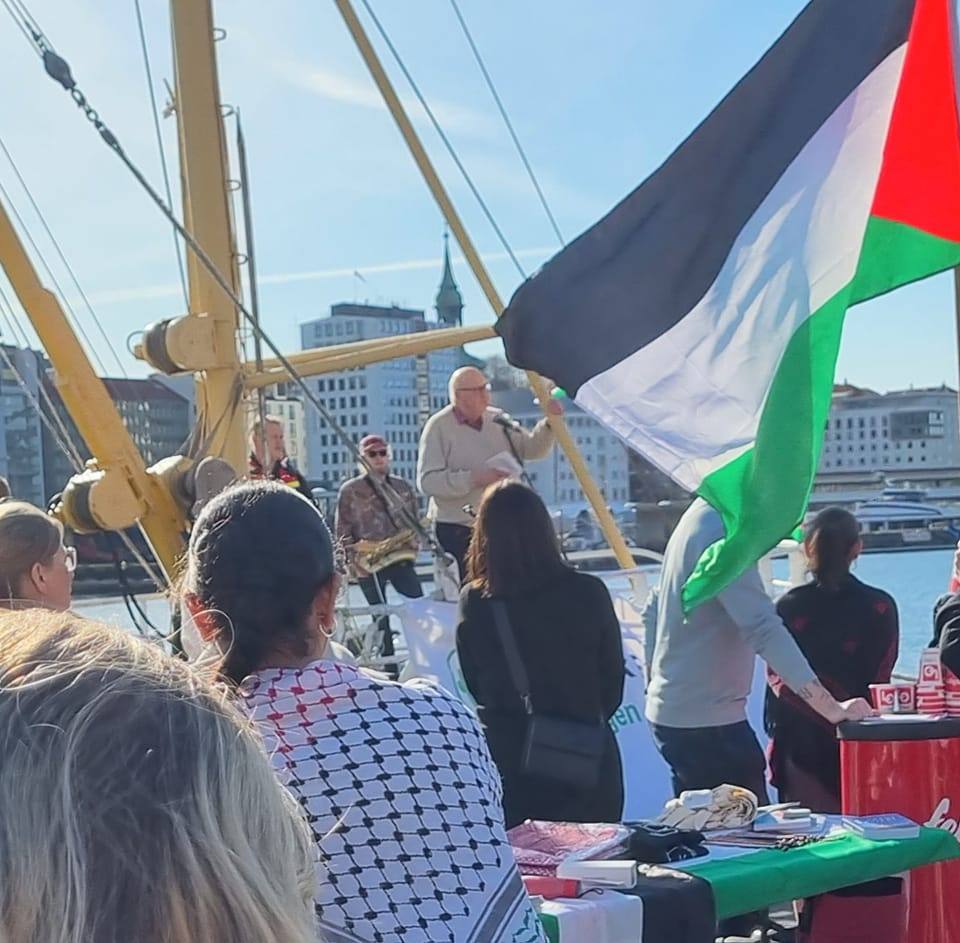 Join the Gaza Freedom Flotilla in Northern Europe!
We are looking for activists interested in being part of our ground crew, passenger delegation or boat crew (with proper experience) in Scotland, Ireland, the United Kingdom, France, the Netherlands, Germany and/or Sweden.
Want to be part of the 2023 Gaza Freedom Flotilla? Join us this summer in northern Europe to mobilize and educate communities about the criminal actions by the state of Israel against Palestinians in the West Bank, Gaza, and Israel.
Ground crew prepare for the boat's arrival to a port and work with local activists to put on events and talk with the public.
Passengers travel on the boat between ports and participate in local port events.
Boat crew assist the captain in the operation of the boat.
In all cases participants need to provide their own transportation to the port(s), whether on ground crew, boat crew, or a passenger, and pay for ground expenses such as hotels and meals.
If you are interested, please send us an email at UStoGaza@gmail.com to let us know of your interest and complete the application at https://forms.gle/es4nszJdG7tBSNeD7.
Thank you for standing for human rights!
US Boats to Gaza team